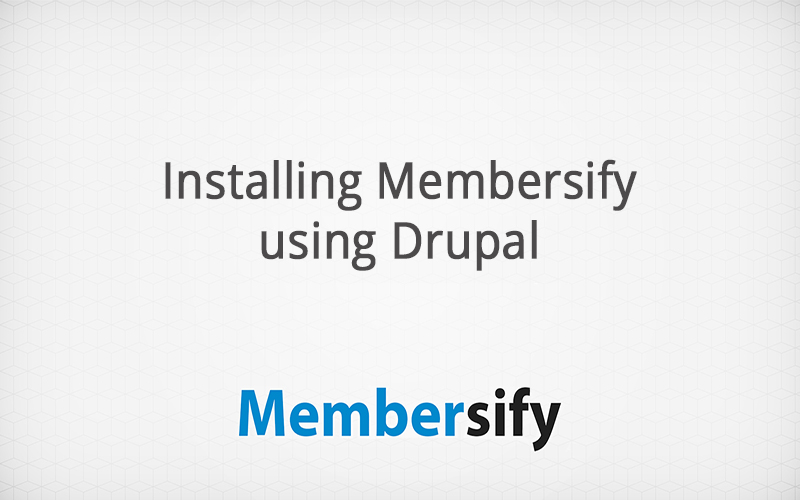 Membersify is one of the easiest to use and install modules out there for what it does. Even so, we plan to provide detailed support for those choosing to use our service, because there's nothing more frustrating than when you get stumped while in the middle of configuring a module for your site. We'll have tutorials that cover every aspect of our product, but for now, we're focusing on the fundamental steps—how to install our module.
 
With our short video tutorial 6-step process to installing Membersify using Drupal, and the fact that our core service is free, there's little in the way of keeping you from trying Membersify out. The installation process should only take about half-an-hour from start to finish, so if you were worried about taking a day off just to install a member subscription module, don't be. You could easily get Membersify up and running on your site(s) on your lunch break!
 
Click here to watch our How to Install Membersify using Drupal tutorials.