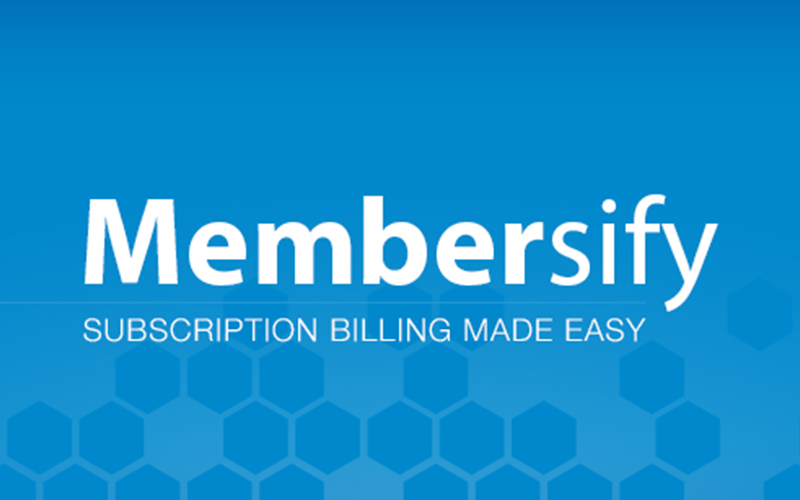 Most startups have a billion things to worry about. Strapped for time and cash, they need easy solutions at low costs. For many who are using or considering a subscription-based model, Membersify is the answer.
 
The core idea behind the service is simple: make it simple for startups to be able to offer subscription-based services. They provide a plug-and-play system with a nice interface and one-click reports. Membersify makes subscription billing possible even if you know nothing about coding and can't afford to hire someone with the technical know-how.
 
Membersify stands out from the crowd in three major ways. First, it's a turnkey solution. With full-featured plugins for both Drupal and WordPress, adding a paid membership system to any existing or new web-site is a breeze. Once the plugin is installed, users can define their membership terms and plans, and customize emails that are sent, etc.  Membersify gives a large range of scalable options when creating a new plan. Customers can set a spread of differing billing cycles, and assign various pricing per plan, all within minutes.
 
The second big plus is users don't even need a merchant account! Getting a merchant account can be costly and take weeks to process, along with a great deal of hassle, involving plenty of paperwork. This can be a huge hurdle for many startups and small businesses. Instead of a traditional merchant account, Stripe is used to funnel funds directly to any regular checking account. Stripe is free and easy to get started with, and has competitive rates. If you already have a Stripe account, you can simply connect it with a couple clicks. If you don't have one yet, Membersify walks you through the 5 minute process of creating one.
 
Membersify's third big selling point is its low-cost, consumer first pricing system. Rather than costly monthly fees, Membersify takes a small percentage of each transaction (1.9% +$0.24). There are no monthly minimums or membership ceilings. They get paid only when you get paid.  For businesses with higher value transactions, they have other options available with lower transaction fees.
 
 "We want to make subscription model possible for everyone," said Membersify founder, Leighton Whiting, "no matter the level of expertise. And we don't want to earn a dime unless our clients succeed first."
 
With free and painless signup, there is really no downside to trying Membersify today to see if it's right for your business.